Welcome!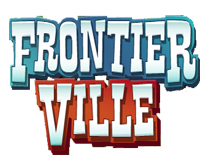 Hi, welcome to the FrontierVille Wiki! Thanks for your edit to the User:Pratt page, your contributions are appreciated! If you are new here, there is plenty to do! A good place to start is the Recent Changes (Also called the RC). Here you can see what other users have been editing, and get ideas for what to edit yourself!
If you feel like improving an article, but not sure which one you want to improve, then try the Random Page button!
Feel free to use the IRC or the Forums to talk with other editors here!
Thanks for contributing to the FrontierVille Wiki. Happy Editing! Please leave a message on my talk page if I can help with anything! -- FrontierVille Fan (Talk) 20:11, July 9, 2010